Zebedee Zeeker Official Website
Hi there, my name is Zebedee and this is my very own website! I'd love you to stay and have a look around. You can have an explore of Mossley Hill Zoo, read more about what I've been up to and you can even meet Mickey. But be careful, you might see Shadrack Shackleton or Mayor Chipyus lurking around.
Now available to buy….
Zebedee Zeeker World's Best Zookeper
We're excited to announce that Zebedee Zeeker World's Best Zookeper is now available to buy online through Amazon and in a selection of local book stores.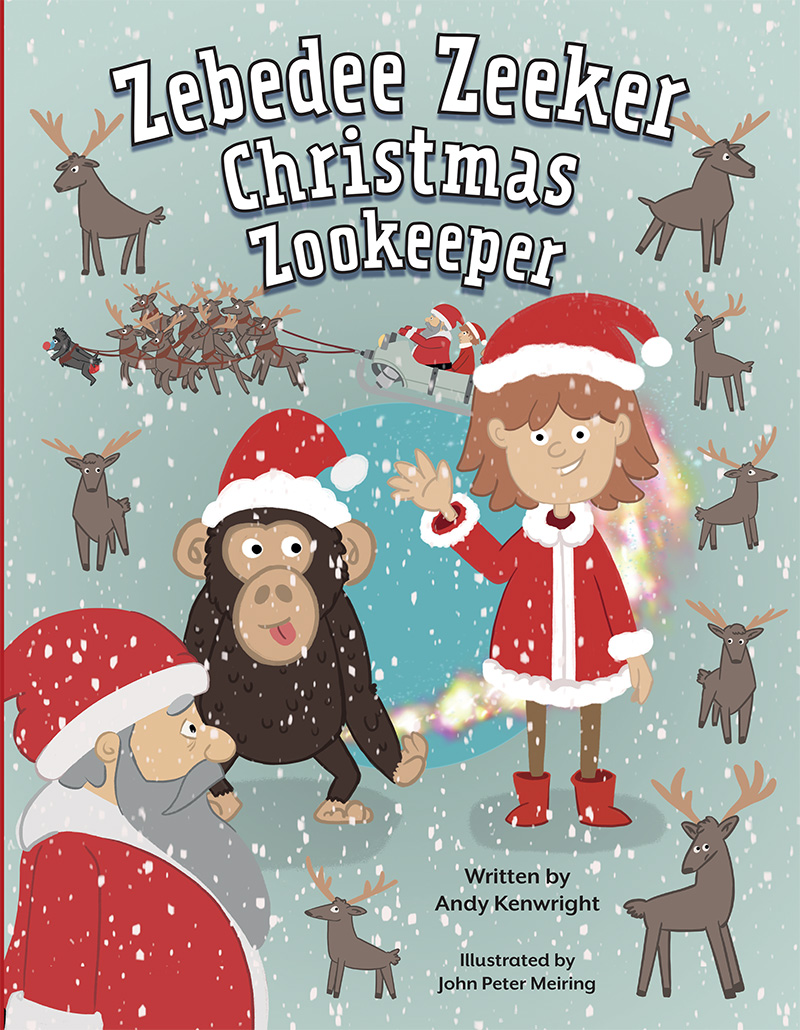 Christmas Special
Zebedee Zeeker Christmas Zookeper
Twas the night before Christmas when all through the zoo, not a creature was stirring, not even a shrew.
About The Book
Read more about Zebedee Zeeker, with an introduction from our author, some background knowledge about the book and our upcoming plans.
Explore Mossley Hill Zoo
Explore behind the scenes at the Zoo with a guided tour from Zebedee. Meet all of our animal friends and learn some fun facts.
Meet the Characters
Meet Zebedee, Mickey and all the other characters from the book. Watch out for Shadrack Shackleton and Mayor Chipyus – they could be hiding here.
Meet the Author
Andy Kenwright
This book is dedicated to my son Dylan, whose insatiable love for animals and zoos inspired me to write this book and to our dearly missed Nick Davis, who we would have so loved to be still with us to see this book go to print.
And of course to Mickey, the world's cleverest chimpanzee. May he live forever within these pages.
Read more about the author Andy Kenwright